Do's and Don'ts After an Injury
March 22, 2023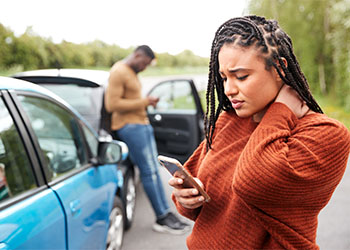 As important as it is to always drive cautiously and carefully to avoid accidents, it's equally as important to know what to do if you are involved in a car accident. The steps and choices you make in the days and weeks following a car crash can make a big difference in the short- and long-term.
Many people aren't able to answer basic questions that answer what to do if you sustain an injury, what to do if you're injured but don't have insurance, or if you should talk to an insurance adjuster. For help answering these questions or to talk with a personal injury attorney about filing a claim, call David Lee Sellers, PA serving those in Crestview, Fort Walton Beach, Milton, and Pensacola, Florida.
Florida Personal Injury Laws
Florida is a no-fault state, which means that each driver will need to file a claim with their own insurance company. However, if the injuries are serious enough, the injured individual can file a personal injury claim against the other party.
For personal injury claims, Florida follows a comparative negligence rule, which can affect how much compensation you receive in a settlement. This rule states that fault can be shared between parties in a personal injury claim. For example, if you're found to be 30% responsible for an accident happening, your final payout will be reduced by 30%. However, if you are found liable 51% or more for the accident, you cannot gain any compensation.
Florida has a longer than average statute of limitation for filing a personal injury lawsuit at four years. This is true for most cases. However, if you want to file against a government agency, you only have three years, and medical malpractice cases must be filed within two years.
Do's & Don'ts After an Injury
Do contact a personal injury attorney. Getting the help of a skilled professional can dramatically increase your chances of winning a larger settlement.

Do keep records of everything. You'll need a lot of documentation and evidence when filing a personal injury claim in Florida. This includes writing down everything you remember surrounding the accident, and keeping every single medical bill and report from your doctor visits.

Do record how this is affecting your work and ability to draw a paycheck, as well as your daily life. Damages are available for pain and suffering, but you'll need documentation.

Don't leave the scene of an accident until you've exchanged information. This is true regardless of who was at fault.

Don't talk about the case with your friends or on social media. Keep all correspondence with your attorney and the insurance company private.

Don't talk to the insurance adjuster first. It's not uncommon to be contacted by an adjuster the very next day following an accident and asked to record a statement. You should always say no to this and simply inform them that you need to talk to your attorney first.

Don't accept the first deal you're offered by the insurance company. This settlement more than likely won't account for all your future costs, like future lost wages or additional medical care for persistent injuries.

Don't neglect your injuries, even if you're uninsured or underinsured. The number one most important thing to do after an accident is to seek medical attention, even if you don't feel obviously injured. Injuries like whiplash and head and neck strains can take days to show up after an accident, and you never want to assume that you're okay.
Discuss Your Case With an Experienced Attorney
If you're in the Pensacola, Florida, area and would like to consult with an experienced personal injury attorney about a recent car accident you were involved in—or any other injury that was caused by another person's negligence—reach out to David Lee Sellers, PA today.