FAQ: Criminal Defense
Dec. 26, 2022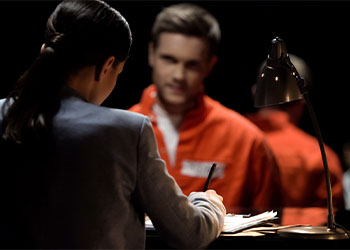 In Florida, a person could face criminal charges for committing a crime or violating the law. Depending on the severity of the offense and other surrounding circumstances, a convicted defendant could face lengthy incarceration, hefty fines, a criminal record, and other life-altering ramifications. A highly-skilled criminal defense attorney can answer some of your frequently asked questions about criminal charges and the criminal court process in the state of Florida.
David Lee Sellers has devoted his career to handling criminal cases and protecting individuals from the worst possible punishments. Mr. Sellers will work diligently to understand your unique situation and fight aggressively to uphold your rights. His firm — David Lee Sellers, PA — is proud to serve clients across Pensacola, Milton, Crestview, and Fort Walton Beach, Florida.
Frequently Asked Questions About Criminal Charges and Court Processes
If a person is arrested and charged with a crime, they may need to go through the criminal court process to determine whether they're guilty or not. Here are some frequently asked questions about criminal charges and the criminal court process in Florida:
Do I have to speak to the police after I'm arrested?
After an arrest, you have the right to remain silent. Do not speak to the police before consulting your lawyer. Only give the police your name and address. Do not provide any stories, excuses, or explanations. Under the law, the police cannot punish you for refusing to answer questions.
I just want this to go away. Should I accept a plea deal?
Pleading guilty or accepting a plea deal indicates that you're confessing to committing a crime. Unfortunately, accepting a plea bargain automatically waives your right to a jury trial and other constitutional protections. Once you accept the deal, the Florida court will decide what happens next.
Even if you think you're guilty of the allegations against you, you should still hire a skilled attorney to help fight your charges.
What is the difference between a felony and a misdemeanor?
A misdemeanor is the least serious category of crime that a person can be charged with in Florida. Misdemeanors are less severe than felonies and are punished by jail time and fines.
Conversely, a felony is the most serious type of criminal charge in Florida. Felonies often attract severe penalties. In extreme cases, a felony charge may result in imprisonment without the possibility of parole.
If I'm completely innocent, do I still need a lawyer?
Yes. The justice system isn't perfect. When arrested and charged with a crime, simply telling the police or judge that you didn't do it may not be enough to get you off the hook. If you believe you're completely innocent, you should still hire an attorney to defend your legal rights and freedom.
When are police allowed to search my person, vehicle, or home?
Under the law, you have the right to be free from unreasonable searches. However, the police may be allowed to search your person, vehicle, or home if:
They have obtained written permission or a search warrant from a court of law

They have probable cause that the vehicle or home contains an item relating to a crime or evidence of illegal contraband
The police didn't read me my rights. Am I still under arrest?
Once in custody, the police are required to read you your Miranda rights before they ask you any questions. If they fail to advise you of your rights, you will still be under arrest, but any answers you give cannot be used against you during trial.
What happens if I'm charged with a crime in Florida but live in another state?
If you're a resident of another state and facing criminal charges for committing a serious, violent offense in Florida, you may be subject to extradition. Law enforcement will arrest you in your home state and bring you back to Florida, where you will remain in custody until after your trial.
Can I clear a criminal charge from my record?
Yes, you can clear criminal charges from your record through expungement. Expungement or expunction is a court-ordered process whereby the court system will permanently erase or remove the legal record of a criminal arrest, charge, or conviction from a person's public record. Eligibility for expunction usually depends on the surrounding circumstances of your case.
Do I really need a criminal defense attorney?
Yes. Facing criminal charges can be terrifying. Unfortunately, trying to defend those criminal accusations without experienced guidance and representation could expose you to the risks of getting convicted and suffering the maximum penalties. This is why it is important to hire a knowledgeable criminal defense attorney when charged with a crime.
Your legal counsel can review and investigate every detail of your unique situation thoroughly and help determine your best defenses to avoid the consequences of a conviction. Also, your attorney can fight aggressively to uphold your rights, dispute the allegations against you with factual evidence, and make sure those charges don't ruin your life.
Trusted Legal Advocacy: David Lee Sellers, PA
The consequences of a criminal conviction can be devastating and could possibly affect your personal reputation, freedom, career, future, and other aspects of your life. However, knowing what to expect from the criminal system can help make your case feel more manageable. Attorney David Lee Sellers has the skill and resources to represent and defend clients in a variety of criminal cases, including:
DUI charges

Murder

Manslaughter

Assault

Drug Charges

Domestic Violence

Sex Crimes

Theft
As your legal counsel, he will investigate every detail of your case and craft a strong defense strategy to help fight your charges. With his extensive legal knowledge and experience as a former Assistant State Attorney, Mr. Sellers will help you navigate the Florida criminal justice system and pursue the most favorable outcome for your unique circumstances.
Contact David Lee Sellers today at his office in Pensacola, Florida, to schedule a case evaluation. As a skilled criminal and DUI defense lawyer, David can offer you the reliable advocacy you need. He is proud to represent clients throughout Milton, Crestview, and Fort Walton Beach, Florida.