The First 72 Hours After an Accident
June 15, 2022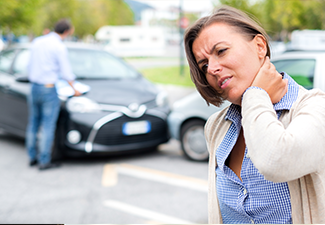 The moments after an accident can feel overwhelming and disorienting, regardless of the severity of the trauma. The steps you take in the first 72 hours after an accident may play a pivotal role in the outcome of your case. In fact, what you do following the accident may affect your ability to secure fair compensation for your injuries and losses.
Attorney David Lee Sellers, a skilled personal injury attorney with a law office in Pensacola, Florida, can evaluate the facts of your situation and help you understand what you should do in the first hours and days in the aftermath of your accident. He proudly serves accident victims in Pensacola, Milton, Fort Walton Beach, and Crestview, Florida, so reach out today.
Your Steps in the First 72 Hours After an Accident
If you were injured in an accident, the steps you take immediately after the accident could help you reduce the severity of your injuries and secure a quick and fair settlement in your personal injury case. Some of the most vital steps to take in the first three days after your accident are:
Get medical care. Many accident victims do not see a doctor immediately after the crash because they do not realize they were injured or think their injuries are minor. However, seeking medical attention is crucial to start your treatment as soon as possible and get official medical documentation of your injuries. Many factors go into play when an insurance company decides whether or not to pay or deny your claim. One of the factors is whether you sought medical care within a reasonable amount of time after your accident. Do not assume that you were not injured just because you do not feel pain and do not have any other symptoms. Some symptoms may not be apparent for days or even weeks after the accident.

Contact the police. Under Florida law, any accident that involves injuries, deaths, or property damage exceeding $500 must be reported to law enforcement. Failure to report the accident can lead to penalties. A police report can become crucial evidence in your personal injury case, especially if there are disputes over liability or fault.

Gather documentation. First of all, you need to exchange information with the other driver. Write down their name, address, phone number, license plate number, and insurance information. It is equally important to gather evidence at the scene of your accident, including witness statements. Take photos at the scene of your accident. Look around to see if any cameras captured the moment of the accident.

Notify the insurance company. Many accident victims underestimate the importance of reporting their accidents to insurance companies in a timely manner. However, most insurance companies set specific deadlines for notification of an accident.

Hire an attorney. Getting legal counsel within the first 72 hours after an accident can make a big difference in the outcome of your personal injury case. Your attorney will start working on your case immediately, allowing you to focus on your treatment and getting back on your feet. A skilled attorney will handle all aspects of the claims process, including collecting evidence and documentation and communicating with insurance companies.
The things you do in the hours and days following your accident can determine whether you will receive compensation or not. Your actions can either support or jeopardize your personal injury claim.
Contact David Lee Sellers, PA, to Get Legal Assistance
A knowledgeable and results-driven attorney at David Lee Sellers, PA, will walk you through the claims process and make sure your rights are protected every step of the way. As a personal injury attorney with decades of legal experience in Pensacola, Florida, attorney David Lee Sellers understands that the first 72 hours after an accident are crucial for the success of your claim. That is why he is prepared to start working on your case and advocate for your rights immediately after your initial consultation. Get legal assistance now by reaching out to his office.