Why You Should Seek Medical Attention After a Car Accident
July 8, 2022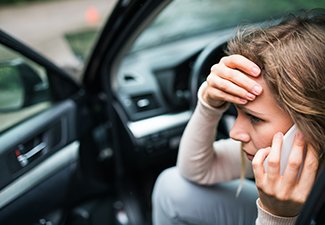 The hope for anyone involved in an accident is that they walk away free of injury and pain. Although being able to walk away from the incident without any apparent physical concerns is a good thing, it doesn't always mean there aren't underlying injuries or delayed symptoms that may appear later. Far too often, car accident victims avoid seeking medical treatment because they feel they don't need it, don't want to pay for it, or that the accident was the other person's fault, and there will be no debate about recovering damages.
The reality is that everyone should seek medical attention after a car accident regardless of how they feel or what they might assume. Seeking medical attention is a critical component of every car accident claim.
The attorney at David Lee Sellers, PA, has the experience, knowledge, and resources to assist accident victims in their unique situations. You may be entitled to deserved compensation by contacting him today. He proudly serves clients in Pensacola, Crestview, Fort Walton Beach, and Milton, Florida.
Common Injuries After an Accident
Some of the most common injuries caused by auto accidents include:
Broken bones

Head and face injuries

Neck and back injuries

Damage to internal organs

Nerve and spinal cord damage

Brain injuries

Soft-tissue damage
Although many of these common injuries can be more easily identified, some car accident injuries are not so obvious. Let's take a closer look at several not-so-obvious yet common car accident injuries:
Whiplash — Although one of the most frequent car accident injuries, it often goes initially undiagnosed due to high levels of adrenaline that a person experiences immediately after a collision. Whiplash can affect the upper body's normal range of motion and if not treated properly, can lead to long-lasting neck pain and limited mobility.

Concussion — Brain injuries can be life-threatening and should be taken very seriously. Because concussion symptoms like headache and nausea may seem normal, concussions are often overlooked. By the time a person becomes fully aware of the symptoms, there may be more severe concerns already in place, such as swelling or bleeding of the brain.

Spine Injuries — Even slow-speed collisions place a tremendous amount of force on the body. Spinal injuries often take time to appear and if not treated properly, can disrupt the body's central nervous system.

Soft Tissue Injuries — What may seem like a subtle muscle strain or soreness can develop into something far more serious. Untreated damage to muscles, ligaments, and tendons can have a lasting impact on the spine and the overall support structure and mobility of the body.

Psychological or Emotional Injuries — Every car accident is a traumatic experience. Neglecting to process thoughts and emotions can lead to changes or fears about driving, as well as post-traumatic stress disorder.
Reasons to Seek Immediate Medical Attention
While it may be tempting to skip the trip to the doctor after being in a car accident, there are plenty of good reasons why seeking medical attention is the best next step. Consider a few of the following reasons:
Your personal health should always be your top priority. Everyone's body is different and reacts differently to physical and emotional trauma. Sometimes, symptoms don't appear for days or even weeks. At that point, it may be too late to reverse the damages.

A personal injury claim requires evidence. Along with the importance of personal health, medical documentation is required in any personal injury claim. Never assume the at-fault party will pay damages in lieu of avoiding what is seemingly a petty medical bill.

Delayed medical attention complicates things. Insurance companies work hard to dispute and decrease liability. Clever insurance reps will question the validity of a claim because there is no proof of injury. The more time that passes before seeking treatment, the more likely that the compensation you deserve is significantly lowered.
Following Through With Treatment
A final consideration is to always follow through with the treatment plan outlined by the medical professional responsible for your recovery. Remember, being proactive is always the best course of action. If appointments are missed, and ongoing treatment is not a priority, the chances you will fully recover physically and financially are slim.
Getting the Experienced Legal Guidance You Need
Even a minor fender bender can quickly spiral into a complex personal injury claim. The Florida personal injury attorney David Lee Sellers has the personal experience and network of medical professionals to navigate any car accident claim and get clients the compensation they deserve.
If someone you know or love has been in a car accident in Pensacola, Florida, and is questioning what to do, contact Attorney David Lee Sellers today to learn more or set up a consultation.
David Lee Sellers, PA, serves car accident victims and their families in Pensacola, Florida, and localities of Crestview, Fort Walton Beach, and Milton